SIGN UP NOW
The HP Solve is a quarterly E-Newsletter that features news on STEM education by teachers and professors as well as information on HP education products, HP calculator applications, calculation theory, and community events.
Receive the HP Solve quarterly newsletter automatically and have access to the special discounts via e-mail.
Click here to sign-up
Issue 32, September 2013
Welcome to the thirty-second edition of the HP Solve newsletter. Learn about the latest news in STEM education, calculation concepts, and be the first to find out about new HP education solutions and special offers.
Download the PDF version of articles (2MB PDF)
.
Join our Facebook Fan Page
Contact the editor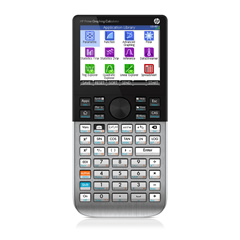 Now arriving: the new HP Prime graphing calculator
Imagine a handheld math machine with a high-resolution multi-touch color screen. Imagine wireless connectivity, a comprehensive set of apps and high powered programming tools that provide revolutionary functionality for teachers and students alike.
FREE HP Prime emulator download for educators available in the article.



(336KB PDF)
Your Articles

The Art of Science Learning: Shaping the 21st Century Workforce
Laura Berlin
This exciting initiative was created to provide a thoughtful, creative, and interdisciplinary approach to science education. By using a variety of learning modalities, more students are motivated and inspired to pursue S.T.E.M. learning in the context of 21st century skills.


(174KB PDF)

Global STEMx Education Conference
Taking place September 19-21, this year's conference will feature live presentations, 24 hours a day, to accommodate teachers, education visionaries and policy leaders from all over the world. Registration is free, so sign up today for further updates.


(65KB PDF)

A change in learning
Kevin Fitzpatrick
As a retired teacher, Kevin relates his experience of the first time he used an HP graphing calculator in the classroom. Find out his thoughts on the evolution of technology and its impact on teaching and learning.


(116KB PDF)

An education innovation: HP Catalyst Academy
One of the keys to social innovation and economic growth is improving education in science, technology, engineering, math and the arts. Learn more and register for free courses at the HP Catalyst Academy.


(76KB PDF)

My favorite HP Prime functions
Namir Shammas
Namir takes us through his thoughts on the new HP Prime calculator, reviewing its various features, operations, apps and functions.


(247KB PDF)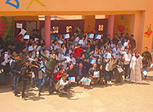 Making a difference: the power of HP volunteers
HP employees are always encouraged to give some of their time back to the community through various volunteer efforts. See how, in one instance, employees were able to help motivate students and teachers in Chile.


(63KB PDF)
Learn more about current articles and feedback from the latest HP Solve newsletter, including a new Issue Index and information on the next HP Handheld Conference.


(52KB PDF)