SIGN UP NOW
The HP Solve is a quarterly E-Newsletter that features news on STEM education by teachers and professors as well as information on HP education products, HP calculator applications, calculation theory, and community events.
Receive the HP Solve quarterly newsletter automatically and have access to the special discounts via e-mail.
Click here to sign-up
Issue 31,
April

2013

Welcome to the thirty-first edition of the HP Solve newsletter. Learn about the latest news in STEM education, calculation concepts, and be the first to find out about new HP education solutions and special offers.

Download the PDF version of articles (2.50MB PDF)

.

Join our Facebook Fan Page Contact the editor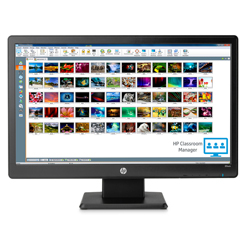 In the Spotlight
Introducing HP Classroom Manager
Every teacher dreams of better classroom control. Manage class PCs, deploy assessment tools and maintain a collaborative environment to encourage student attention and performance.



(476KB PDF)
Your Articles

The past, present and future of HP Solve
Richard Nelson, Jessica Cespedes and Kevin Regardie
HP has been supporting its calculator users with a newsletter since September 1974. The history of HP Solve puts this support in historical perspective and outlines what's expected in the future—including how it's becoming a newsletter for K-12 and HED educators.


(137KB PDF)

Quadratics and rocketry
Kevin Regardie
Explore the real world applications of the quadratic equation in preventing avalanches, plotting a rocket trajectory and safely launching fireworks. Lesson plans, teacher aids and answers are provided.


(617KB PDF)

STEM education moves full-"STEAM" ahead
Laura Berlin
"STEM" is a buzzword in the education world that most readers know stands for Science, Technology, Engineering, and Mathematics. This article explores the addition of 'A' for the Arts.


(59KB PDF)

Navigating the "common core" maze
Kevin Regardie
The phrase "common core" has crept into the consciousness of most, if not all, of the educational community. But the who, what, where, why, and when of the Common Core State Standards (CCSS) may not be as clear.


(67KB PDF)

STEM is dead, long live STEMx
Jim Vanides
In this article, Jim explains how the acronym STEM is no longer suitable to describe the focus of a technology driven education program.


(157KB PDF)

Real-time assessment and applied business math
Launched in 2010, the HP Catalyst Initiative is working to transform STEMx teaching and learning to inspire students to use their technical ingenuity and creativity to address urgent social issues


(45KB PDF)
Check out current articles and feedback from the latest HP Solve newsletter, including a new calculator tip, what is RPN, and a technical article on HP's randomness features.


(790KB PDF)